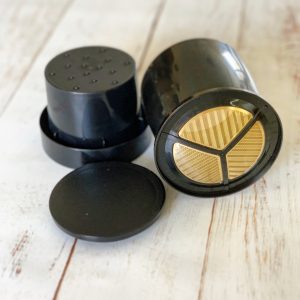 EZICAF Solutions is the Australian & New Zealand distributor of the Coffee For One 23 karat gold coffee filter. We are based in Brisbane, Australia and are a small, family business run by sisters Penny and Lucy Benjamin.
EZICAF Solutions was established in 2007 by our father, Stuart Benjamin. After Dad's passing in 2018, we took over the business and continue to operate it today.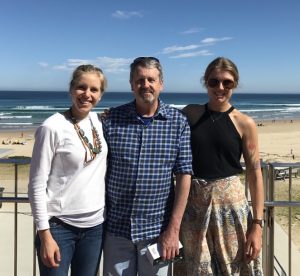 Where It All Started
Dad's appreciation of the one-cup metal filter coffee maker came from his marriage to our mother who is from The Netherlands. Mum introduced him to 200 years of European fresh coffee culture and a unique and traditional Northern European style of making coffee. This knowledge led Dad to Swissgold Coffee Filters (by Elfo AG of Switzerland) and the innovative metal electroforming technology behind the "Goldfilter".
Simple, Yet Effective
Dad was instantly impressed by its high quality simplicity and its consistent results in expressing the original flavour of the coffee in the cup. After enquiring where he could find the product in Australia, Stuart found that the Australian distributor for the Swissgold product was no longer in business. And the rest, they say, is history. Dad established EZICAF Solutions as the Australian/New Zealand distributor of the Coffee For One.
Where We Are Today
While Swissgold, and then Frieling, have ceased manufacturing the Coffee For One under their respective brands, EZICAF has continued to ensure the product lives on by manufacturing it under our own brand.
Thousands of Australians and New Zealanders can now enjoy their coffee through the unique and innovative one-cup coffee filter/pour over system or for larger capacity through the conical filter in their coffee filter machine.
High quality filter coffee making is enjoying a resurgence both domestically and commercially mainly due to the replacement of the paper filter with the latest permanent metal micro-filter technology. Filter coffee making (using gold filters) offers a simpler, waste-free, energy efficient and lower cost choice for the coffee consumer.
To enquire about becoming a stockist please get in touch.